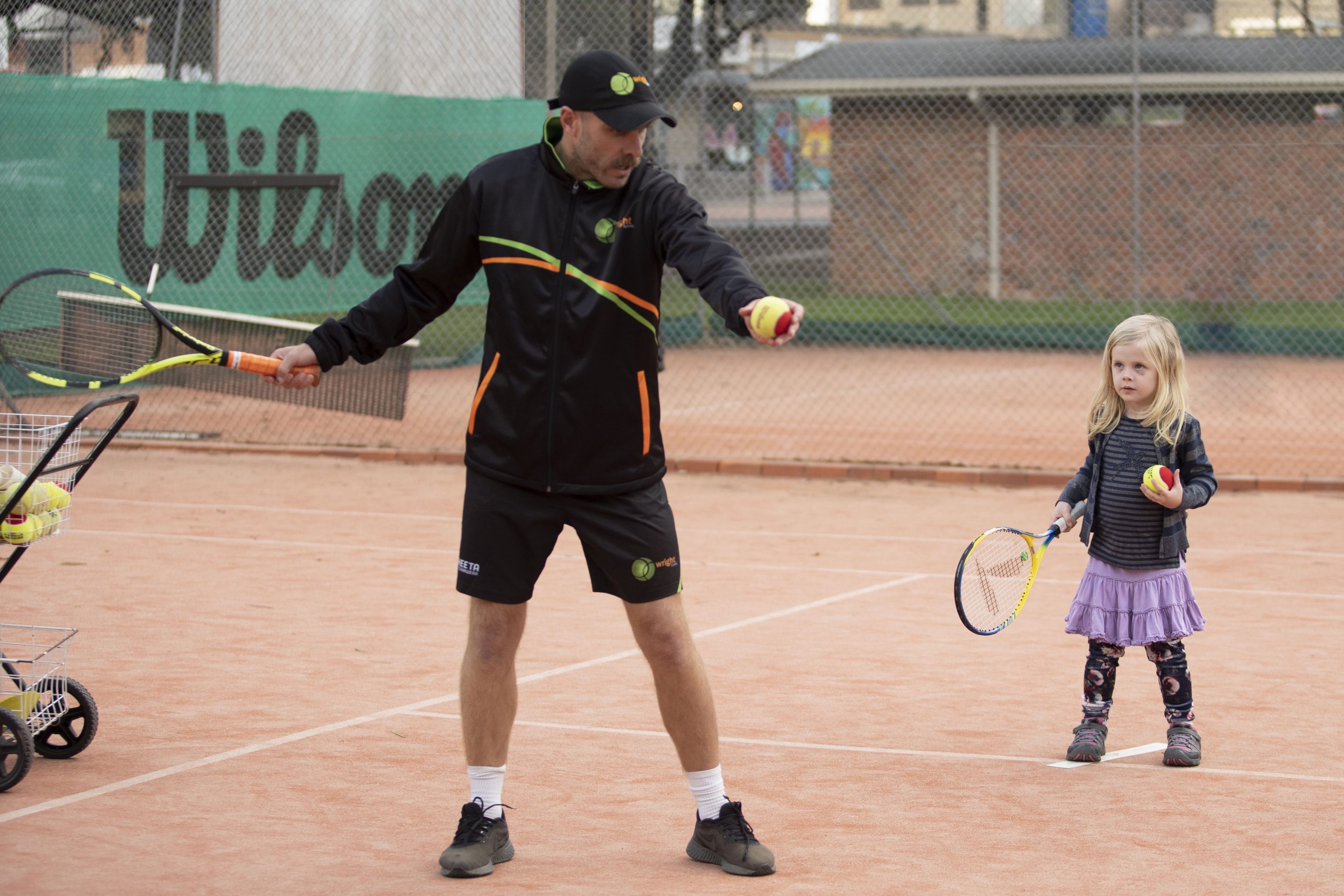 Wright Tennis offers tennis coaching to all ages and standards.  Operating out of the North-Eastern Melbourne suburb of Macleod, Wright Tennis offers the following:
Group Lessons
Little Hot Shots
Private & Semi-Private Lessons
High Performance Squads
Men's & Women's Group Program
Adult Private Lessons
Team Training Sessions
Intra Club Competition
Holiday Programs
Birthday Parties
Pro Shop with Racquet & Equipment Sales
Wright Tennis currently operates out of the Macleod Tennis Club which is nestled in the vibrant Macleod Village, with great cafés and shops, Macleod Park, Macleod Train Station and Macleod College all next door.  Wright Tennis is also the Head of Tennis at Loyola College, specialising in the schools' ACS Inter School Sport Program.
Wright Tennis provides high quality tennis coaching to people of all ages and abilities in a professional, high performance, technically sound, healthy, safe and fun environment.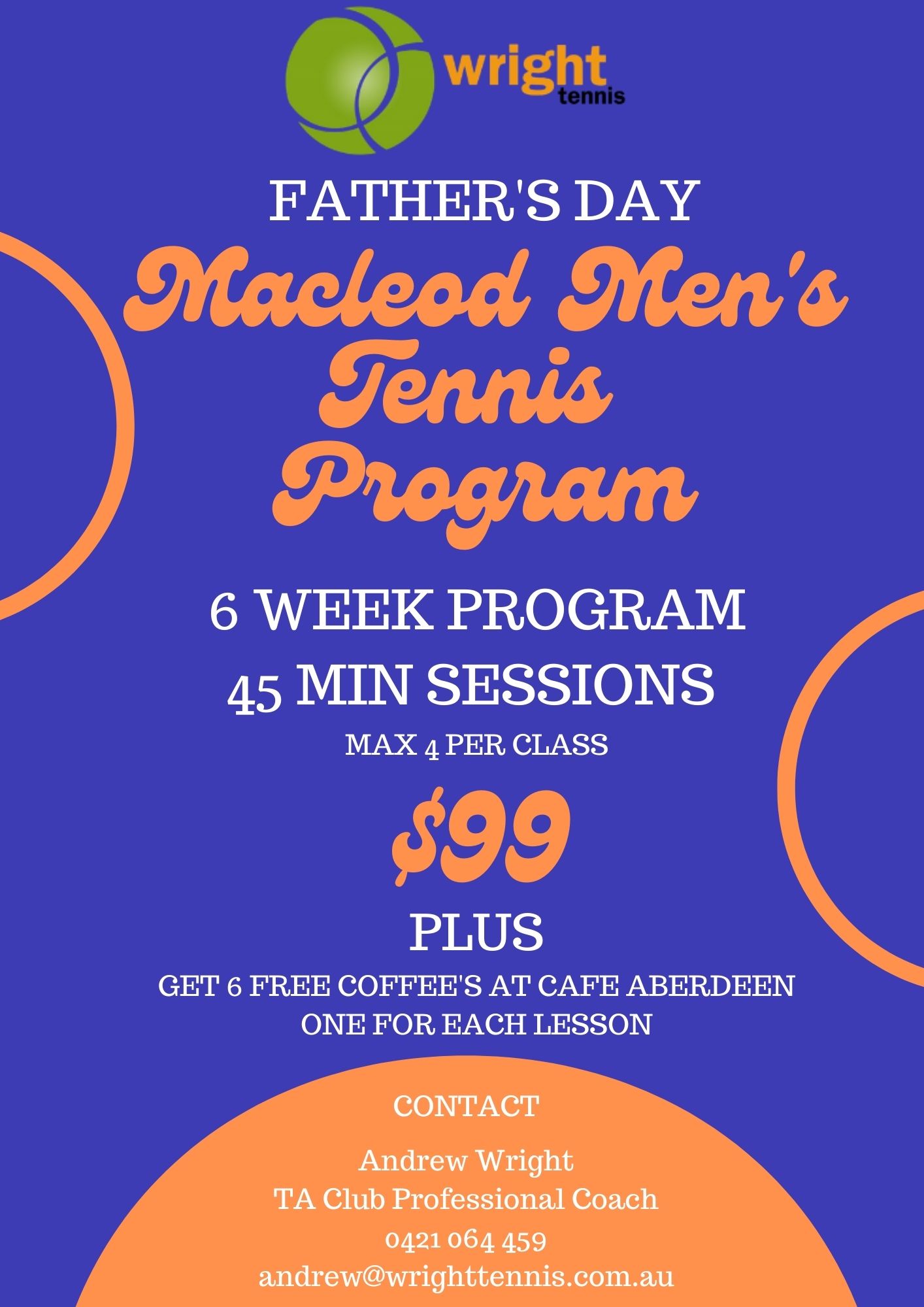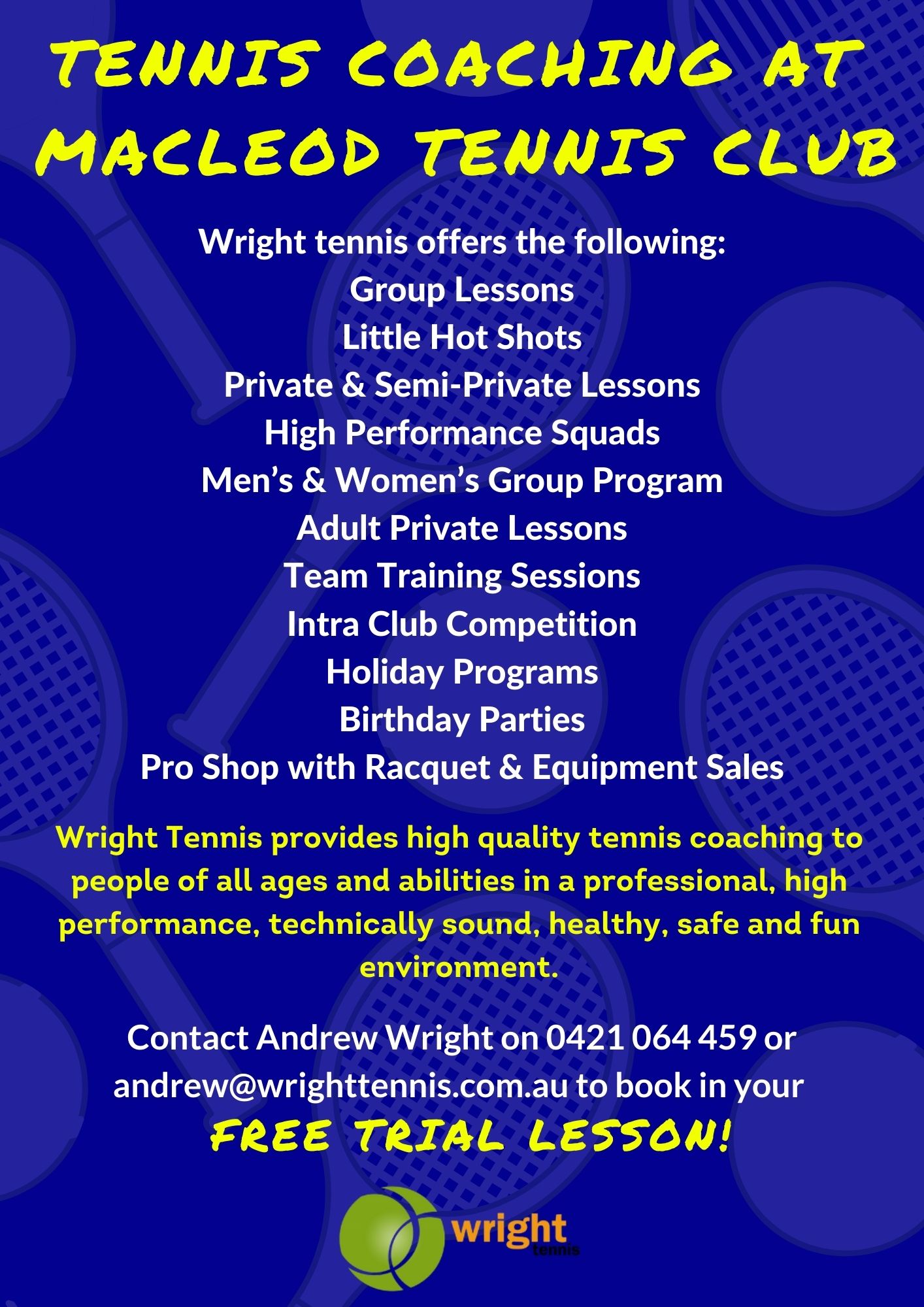 Tennis Lessons
"The Wright Tennis coaching team, offer a range of lessons to suit every level"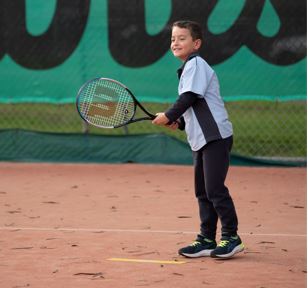 Private Lessons
Sole focus is on the 1 pupil and technique is a strong focus along with a high Match-play component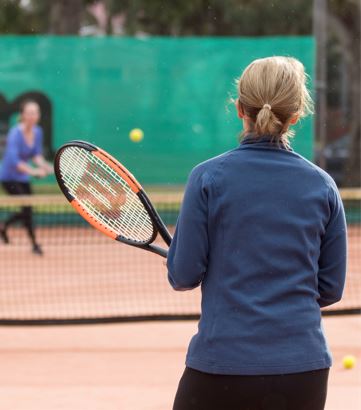 Adult Lessons
Whether you're a social, club or pennant player, our team has the experience to take you to the next level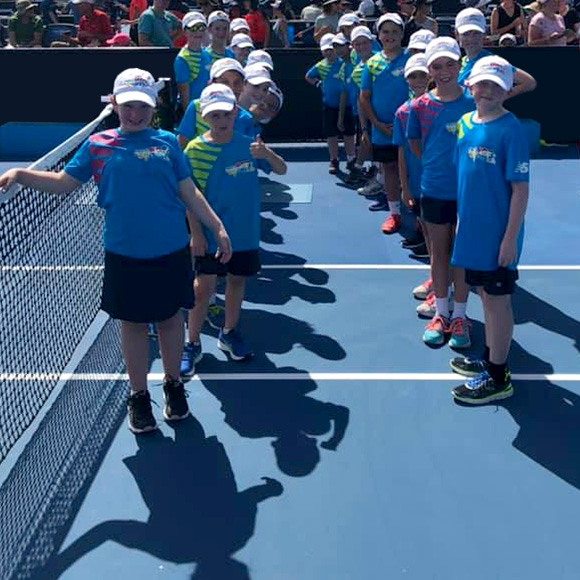 ANZ Hot Shot Tennis
Is a Fun Way for kids to learn How to Play tennis – on the Right Size Court Using Racquets That are perfect for small hands
Men's and Women's Program
These programs run for 45 minutes and offer a high fitness component. Caters for adults that enjoy social play and to those that want some competition-based tutelage. 6 free coffees at Cafe Aberdeen are offered to those that initially enrol in the program.
Wright Tennis currently operates out of Macleod Tennis Club and Loyola College
Social Media
Check out Wright Tennis on Facebook and Instagram for all the latest news and updates