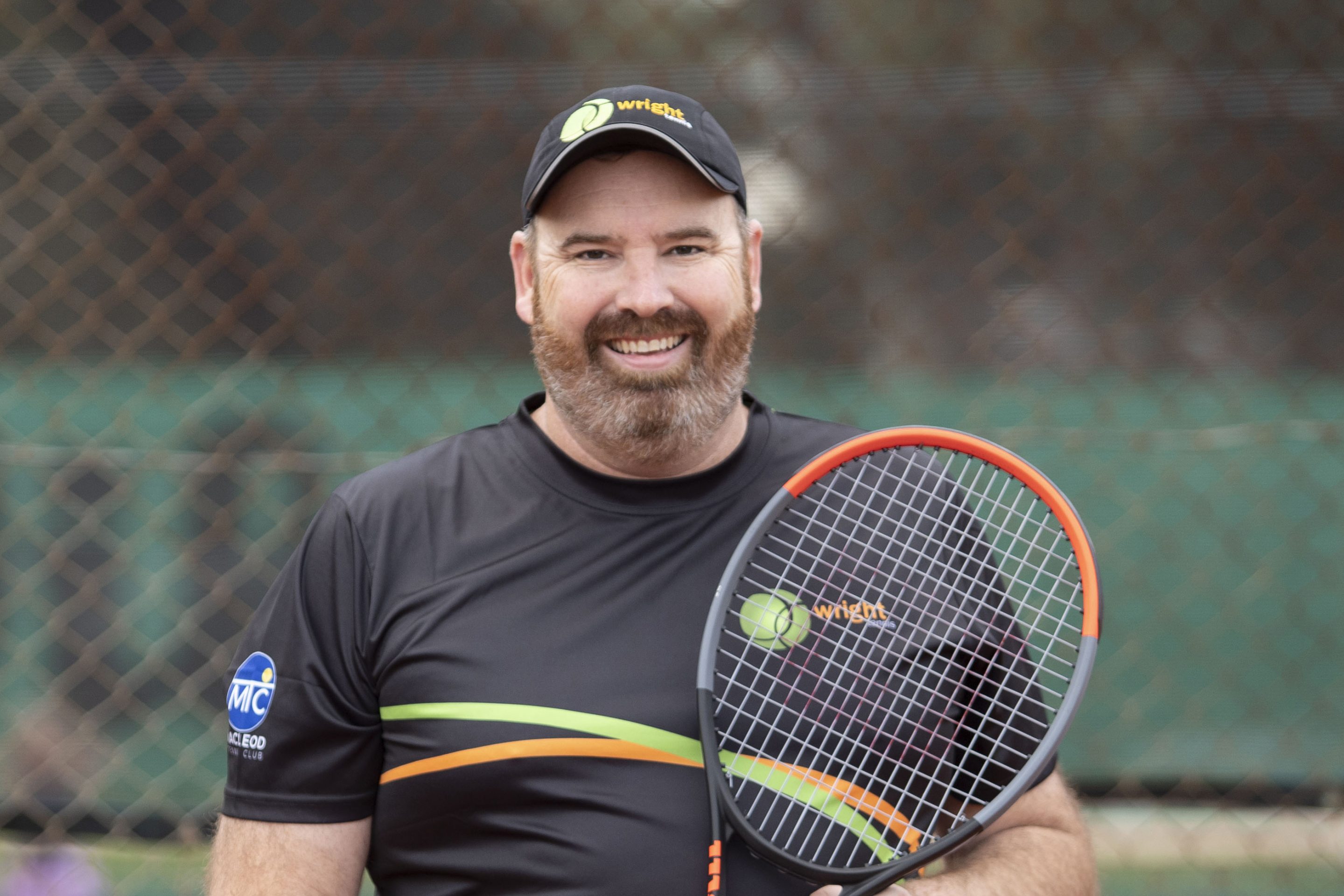 Tennis Australia Club Professional Coach
After playing competitive tennis since the age of 8, Andrew developed a love for the game that spread quickly into wanting others to improve their games.  Andrew now has 23 years coaching experience.  He was an assistant coach with various head coaches for 9 years and during that time Andrew achieved both his Development Coaching Certificate and Advanced Coaching Certificate through Tennis Australia.

Andrew has vast experience in coaching group, private and semi-private lessons, high performance squad training, extra coaching programs at Primary and Secondary schools as well as various programs with adult players.

At the start of 2007, Andrew founded Wright Tennis and was awarded the Head Coach contract at Macleod Tennis Club.

Wright Tennis has a very high rate of returnees and Andrew is a popular figure with pupils, parents and club committee. Currently his coaching program involves over 250 pupils.

Midway through 2016, Andrew began coaching at Loyola College in the schools' ACS sports program.  Within 6 months the school created a new position "Head of Tennis" for Andrew and he currently oversees the coaching program through all year levels.

As head coach of Macleod, Andrew is actively involved in all aspects of the club and works to ensure it remains both a vibrant and successful club.  He spends his time both on-court coaching and off court overseeing all logistics within the business.

Andrew loves coaching and one of his hallmarks is that he believes students need to learn technically and tactically in an enjoyable and relaxed environment.

Wright Tennis also has a popular team of Assistant Coaches that provide informative and enjoyable coaching for people of all ages and standards.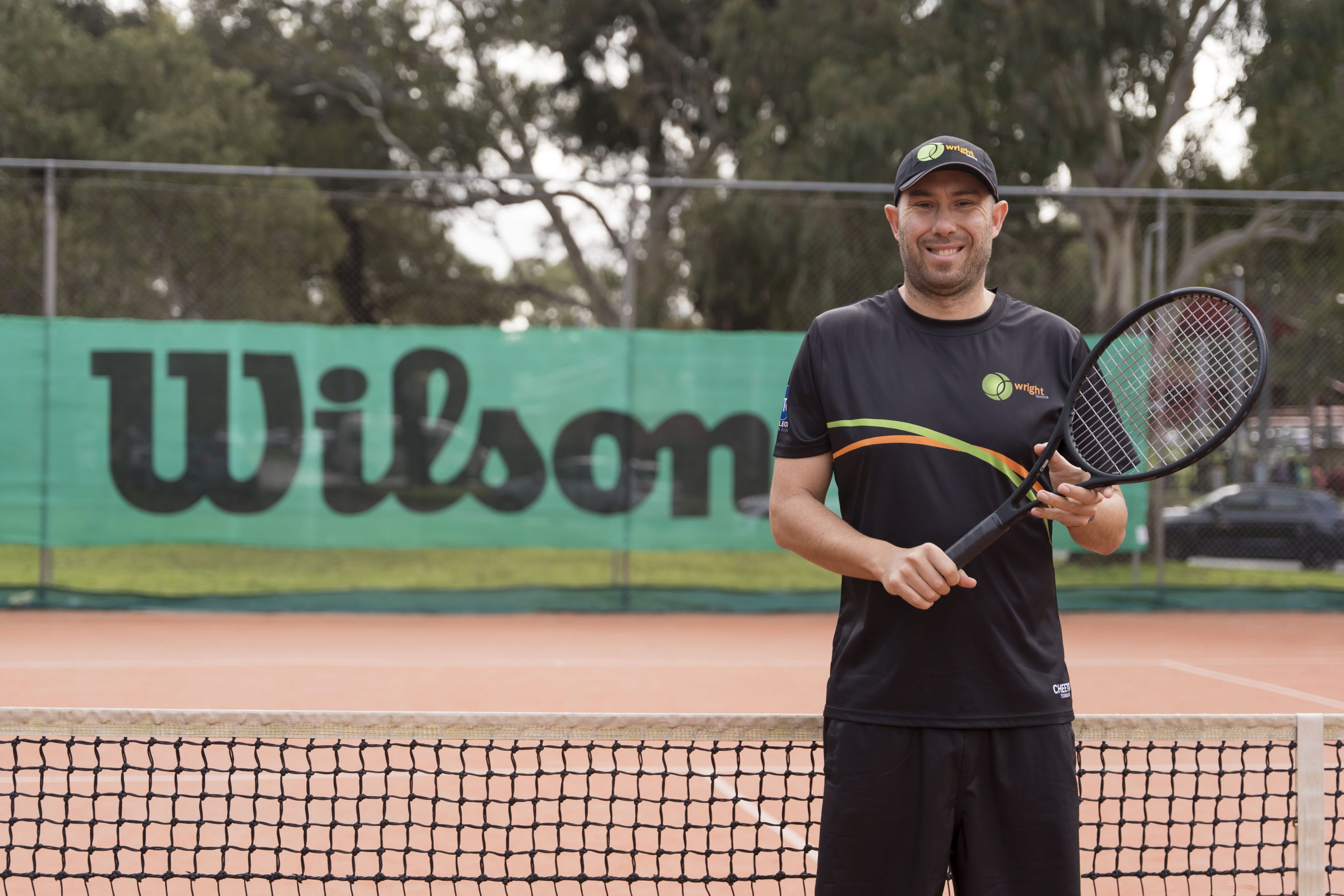 Tennis Australia Club Professional Coach
Jason has seventeen years tennis coaching experience, teaching all levels of students from prep to advanced adults and tournament players. 

He spent eight years in various roles at the Victorian Tennis Academy, including Director of Coaching. He has also spent four years as Owner and Director of the Bangalow Tennis Academy in Byron Bay and whilst there created and headed up the Byron Shire Junior Development Squad (a travelling representative tennis team made up of the 16 most talented juniors in the region). 

Jason has a keen interest and knowledge in Biomechanics of stroke production and believes that in coaching, technique and tactics must always be linked together. 

Now well into his fourth year at Macleod Tennis Club with Wright Tennis, Jason continues to incorporate a "what's best for the student's development" philosophy into his coaching. 

Jason is now studying the High Performance Coaching Course with Tennis Australia, the benefits of which will be passed on to all of his players.
Tennis Coach
Calum joined the Wright Tennis Team in 2021.  Calum has over 12 years coaching experience bringing enthusiasm and energy to all of his classes.  He has worked extensively with Hot Shots and has delivered successful wheelchair and autism programs.  Calum also has his level 2 AFL coaching accreditation, which shows his ability to coach larger groups as well as the traditional smaller lessons.  Calum takes both junior and adult lessons of all standards for Wright Tennis.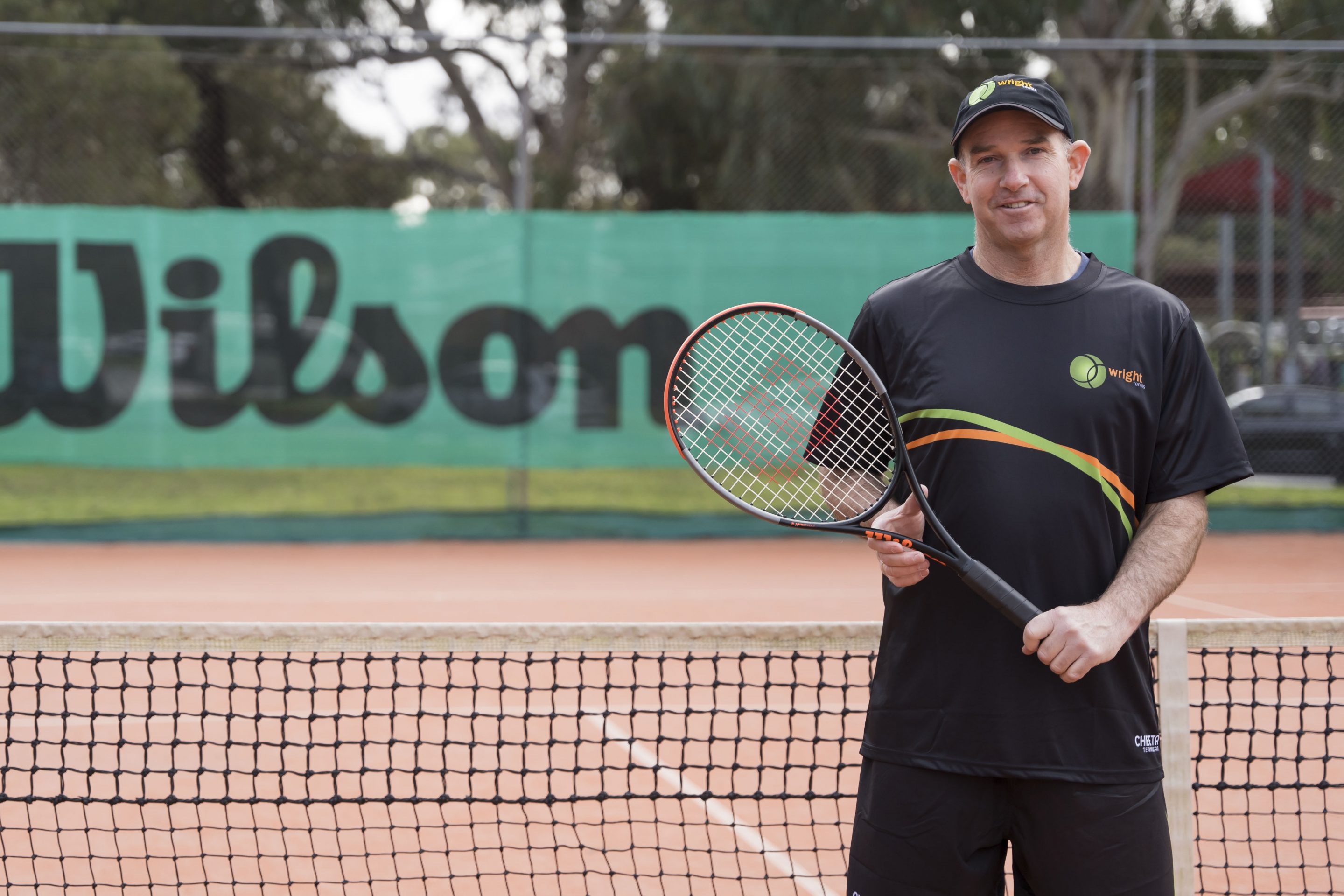 Tennis Coach
Patrick was born into tennis as his father coached for over 50 years until his passing in 2020.

He has a passion for teaching and he brings to us 25+ years of experience in tennis instruction, club management and university coaching.

Prior to coming to Australia in 2014, Patrick was a State Coach (North Carolina) in the US. While stateside In 2010 Patrick created a program for 8 and Under players which was the first in the country to utilise permanent 36' courts.

Upon arriving here a few years back Patrick applied his 10+ years of university level coaching experience in leading the Penleigh-Essendon Grammar Boys 1st to premierships in 2015 and 2017. Earlier in 2021 he coached two 10 and under players to their first tournament triumphs.

In his short time in Victoria Patrick has introduced hundreds of kids to the sport and he is excited to share the court with Macleod members of all ages and abilities.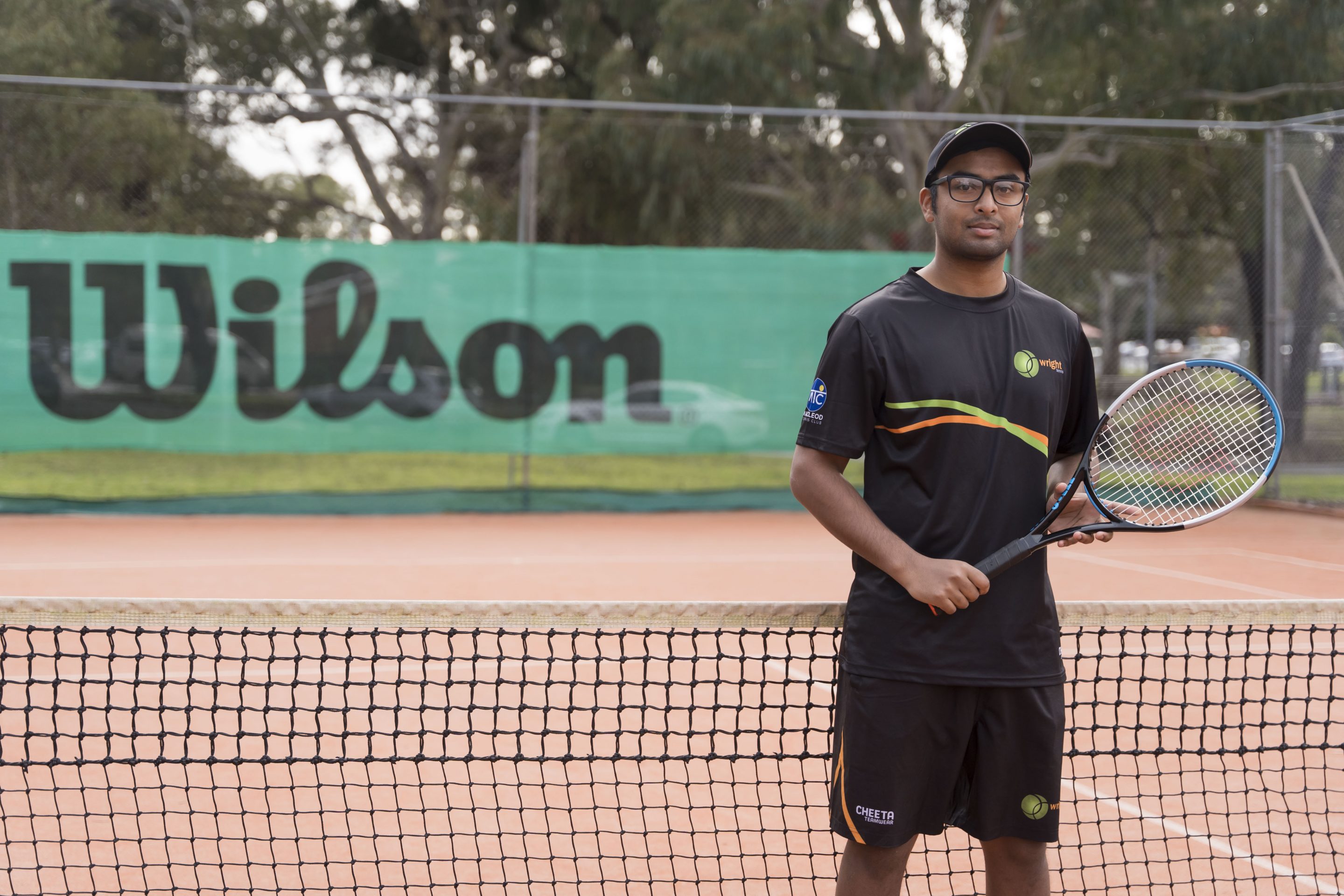 Tennis Coach
Keshan has been playing tennis since the age of 7 and loves the sport.  He played junior competition in the local area and reached section 1.  Now Keshan is keen to pass on his knowledge from his 14 years of tennis experience.  He will be furthering his tennis IQ by attending courses in the latter half of 2021, whilst coaching many Hot Shots classes several nights a week.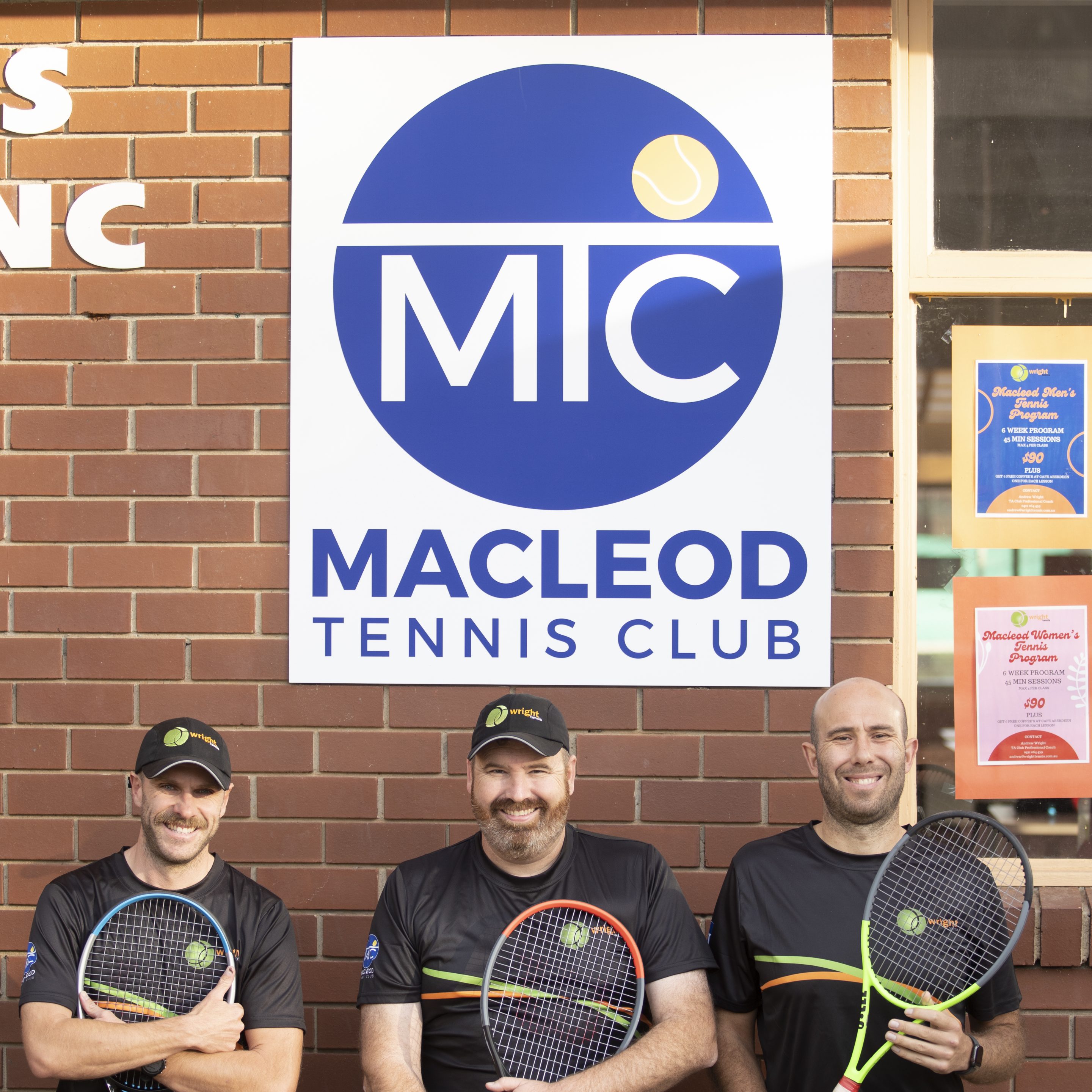 What Coaching is right for me?